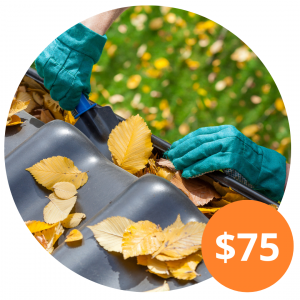 Gutter Cleaning Service
INCLUDED
OneGuard will perform the following for a service fee of $75.00:
Gutter cleaning up to 130 Linear feet of a one-story home
Service heights greater than 12 feet will result in additional fees.
The homeowner is responsible for providing debris disposal bags
NOT INCLUDED
OneGuard will not provide the disposal of debris bags
Heights greater than 24 feet
ADDITIONAL FEES (PAID TO THE SERVICE PROVIDER)
For additional gutter cleaning footage, please make the service provider aware at the time of scheduling as it will result in additional fees.
Order online or by calling OneGuard at 888.896.0014!