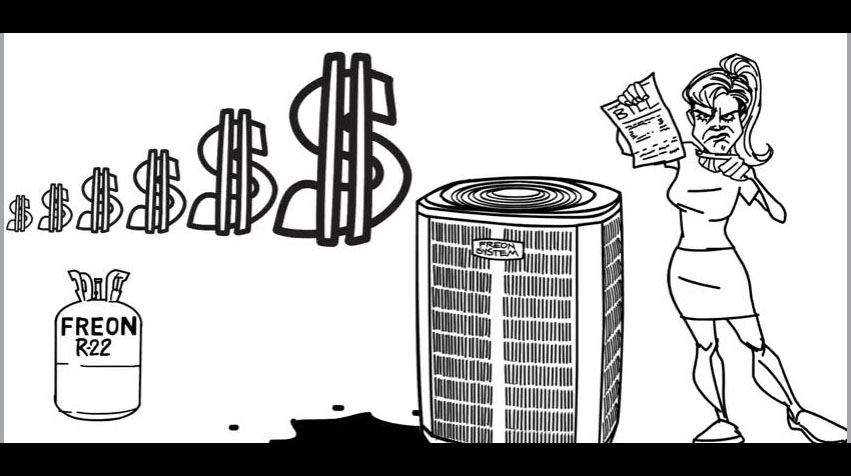 What Every A/C Owner Needs to Know About Freon
Freon (R22) the refrigerant used in about 70% of AC units, is being phased out by the Federal Government for environmental reasons.
Puron (R410A) is replacing Freon.
If a Freon condenser or air handler needs to be replaced, it must be replaced with Puron equipment along with its paired component.
The retail cost of upgrading a condenser or air handler is over $2500.
We offer HVAC Equipment Incompatibility Coverage to help you prepare for the phase out.
Call 888-896-0014 to learn more.
The Lastest News on Freon Reduction in the U.S.
Double Digit Increases Predicted for AC Repairs
Service Options for R-22 AC Equipment
Phase Out Facts
What is a Fair Price for R-22?
Air Conditioners Going Green with R-410A
Angie's List: A/C Coolant Changes
Temps, Regs Keep AC Companies Working OT
R-22 Phase Out Slashes Supply