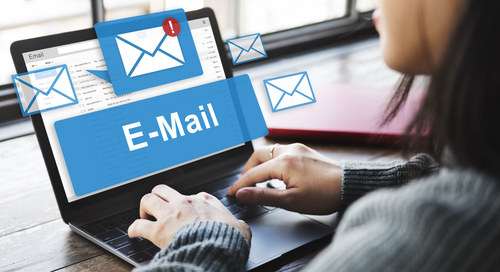 It may seem insignificant, but providing us with an email address for your buyer can greatly enhance their experience with OneGuard. We have found that homeowner's often forget that they have coverage when we are unable to communicate with them which can result in them paying out of pocket for covered repairs.
With a correct email address, we are able to share valuable information about their home warranty and coverage.  Here are just a few of the important emails your client receives when we have their email address on file…
Welcome Email: The welcome email provides them with important information about their home warranty like their policy number, how to view their coverage online, how to add additional coverage, and how they can request a formal introductory call from our support staff.
Request a Rekey Service: Once your client has closed on their new home, we email them details on how to order a rekey service and other move-in services for their affordable service fee.
Home Warranty Overview: We understand that not all homeowners are familiar with how a home warranty works, so we send them a general overview on how to use their OneGuard Home Warranty in the future.
HVAC Tune-Ups: One of the greatest benefits to having a OneGuard Home Warranty is having access to the preseason HVAC tune-ups for just their service fee.* These help prevent AC breakdowns when the weather is harsh and maximizes AC efficiency. We notify your clients when tune-ups are available via email.
Reminders: Throughout the life of their contract, we send them various reminder emails like renewal notices, service suggestions, credit on account notifications, and more.
Help your clients get the most out of their home warranty by providing OneGuard with your buyer's correct email address when ordering. We'll handle the rest!