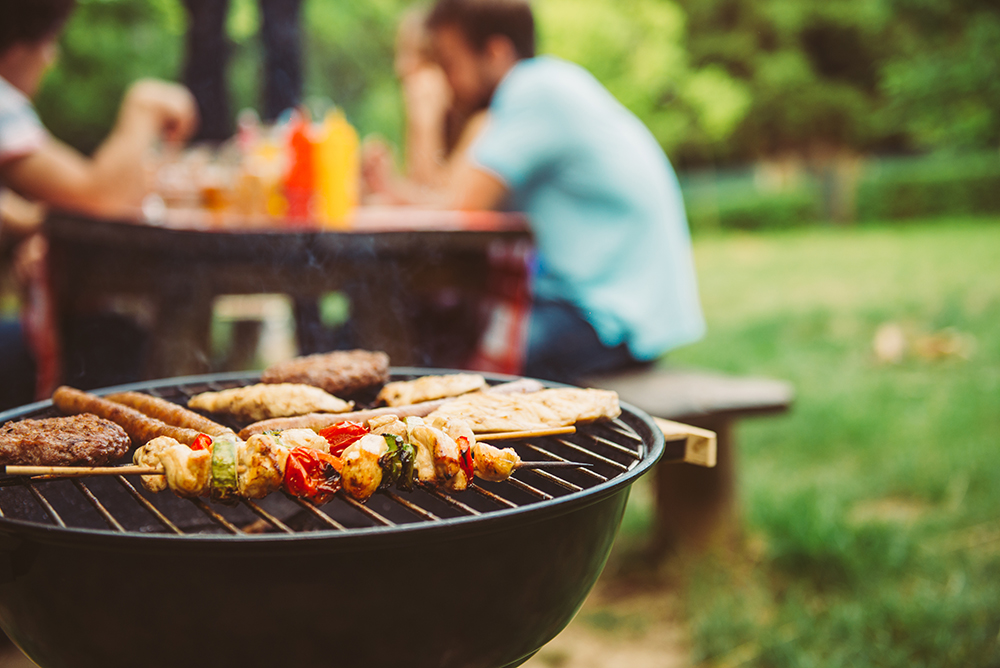 During the summer, there is no better way to celebrate with family and friends than a backyard barbecue. There's something inviting about a casual cook out, perhaps it's the abundance of foods or just spending time outdoors. We're not sure what we love most about a good old fashioned BBQ, but we're sure these tips will help make your next one a hit!
Prep the food.
You don't have to miss out on the fun because you're hosting. Marinate, season, and prep your grilled foods the night before for easy cooking the day of. Try making cold side dishes in advance like potato salad to pull out of the refrigerator right when the grilled food is served. Less time cooking and more time enjoying the party!
Make it a potluck.
You're offering up your home and taking on most of the work that comes with entertaining, it's likely your guest will be happy to lend a hand. Make your BBQ a potluck and encourage guests to bring their favorite summer side dish or refreshing drink. Everyone will love the variety of food and recipes are a great conversation starter.
Keep it cool.
Summer heat can put a damper on an outdoor party. If you don't have a pool, make sure to have a way of keeping guests cool like misters, fans, and shaded areas. If there are kids attending, they can play in the sprinklers or have a water balloon fight to stay cool. You can also offer ice cream or frozen treats after dinner for a chilling effect.
Stay hydrated.
A key aspect of every good BBQ are the beverages! If it's warm out, guests are likely to have a drink in hand most of the event. Offer a variety of drinks that'll keep your guests refreshed and cool like a mint lemonade or a frozen fruit punch. To ensure everyone stays hydrated, put out a couple pitchers of ice cold water infused with citrus or berries.
Entertainment time.
Nothing says "summer BBQ!" like good music and backyard games. Set up an outdoor game like horse shoes or croquet for some friendly competition and entertainment. Most importantly, don't forget the music! Create a playlist that includes those classic summer songs that everyone knows and loves to set the perfect mood for a festive backyard barbecue!