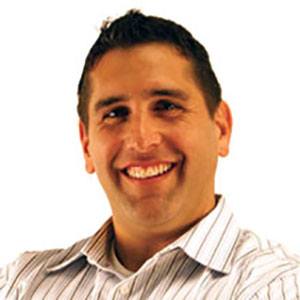 PHOENIX – (Aug. 19, 2015) – OneGuard Home Warranties has been named to Inc. magazine's 2015 list of America's Fastest-Growing Private Companies, which takes a comprehensive look at one of the most important segments of the economy—America's independent entrepreneurs.
"OneGuard has redefined the way home warranties are viewed, which is what has continued to propel our growth year after year," said Scott Smith, CEO of OneGuard. "It's an honor to be recognized as part of Inc. 5000's Fastest-Growing Private Companies and a true testament to the dedication of our team."
Phoenix-based OneGuard provides homeowners across Arizona and Texas with peace-of-mind through traditional warranty services to fix major household systems and appliances. Additionally, the company's progressive business model delivers home maintenance services, including lawn care, pest control, window washing and HVAC tune-ups, which are typically not covered by home warranty companies.
"The story of this year's Inc. 5000 is the story of great leadership. In an incredibly competitive business landscape, it takes something extraordinary to take your company to the top," says Inc. President and Editor-In-Chief Eric Schurenberg. "You have to remember that the average company on the Inc. 5000 grew nearly six-fold since 2012. Business owners don't achieve that kind of success by accident."
The 2015 Inc. 5000 is the most competitive crop in the list's history. The Inc. 5000's aggregate revenue is $205 billion, generating 647,000 jobs from 2011 to 2014. During that timeframe, OneGuard achieved 92-percent sales growth and added 64 jobs in order to keep pace with the demand for its services, ranking the company at 3,504.
Companies such as Yelp, Pandora, Timberland, Dell, Domino's Pizza, LinkedIn, Zillow and many other well-known names gained early exposure as members of the Inc. 5000.
OneGuard will be recognized at the Inc. 5000 Conference and Gala on Oct. 21-23, 2015 in Orlando, Fla.
View the full list of honorees and learn more about OneGuard's services.
About OneGuard Home Warranties
Founded in 1990, OneGuard Home Warranties is trusted by homeowners in Arizona and Texas to fix major household systems and appliances that break down. Additionally, OneGuard eliminates the stresses of many home maintenance services – such as lawn care, pest control, window washing and HVAC tune-ups – which are not typically covered by home warranty companies. Committed to providing the highest level of customer service, OneGuard consistently maintains a 97-percent customer satisfaction rate and an "A" rating on the Angie's List review site. It is also a recipient of the Angie's List Super Service Award for 2014, an honor reserved for the top 5 percent of companies on the site nationwide. For more information, visit oneguardhomewarranty.com.
About the Inc. 5000 Methodology
The 2015 Inc. 5000 is ranked according to percentage revenue growth when comparing 2011 to 2014. To qualify, companies must have been founded and generating revenue by March 31, 2011. They had to be U.S.-based, privately held, for profit, and independent–not subsidiaries or divisions of other companies–as of December 31, 2014. (Since then, a number of companies on the list have gone public or been acquired.) The minimum revenue required for 2011 is $100,000; the minimum for 2014 is $2 million. As always, Inc. reserves the right to decline applicants for subjective reasons. Companies on the Inc. 500 are featured in Inc.'s September issue. They represent the top tier of the Inc. 5000, which can be found at www.inc.com/5000.
About Inc. Media:
Founded in 1979 and acquired in 2005 by Mansueto Ventures, Inc. is the only major brand dedicated exclusively to owners and managers of growing private companies, with the aim to deliver real solutions for today's innovative company builders. Winner of the National Magazine Award for General Excellence in both 2014 and 2012. Total monthly audience reach for the brand has grown significantly from 2,000,000 in 2010 to over 13,000,000 today. For more information, visit www.inc.com.
The Inc. 500|5000 is a list of the fastest-growing private companies in the nation. Started in 1982, this prestigious list of the nation's most successful private companies has become the hallmark of entrepreneurial success. The Inc. 5000 Conference & Awards Ceremony is an annual event that celebrates their remarkable achievements. The event also offers informative workshops, celebrated keynote speakers, and evening functions.
For more information on Inc. and the Inc. 5000 Conference, visit www.inc.com.
###
Contacts:
Cathy Eckstein
OneGuard Home Warranties
c.eckstein@oneguardhw.com
602-768-7427
Drew Kerr
Inc. Media
212-849-8250
drew@four-corners.com