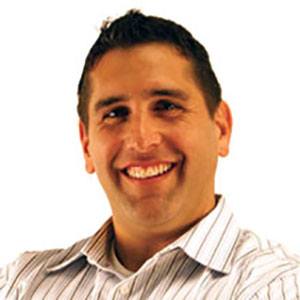 PHOENIX – (June 15, 2015) – OneGuard Home Warranties CEO Scott Smith was awarded Glassdoor's Highest Rated CEO recognition for 2015. Glassdoor, a jobs and careers marketplace, recently released its annual report highlighting the Highest Rated CEOs, this year recognizing top leaders throughout North America and parts of Europe.
Among CEOs recognized in the U.S. at small and mid-size companies, Smith received an impressive 98-percent approval rating based on anonymous and voluntary reviews that OneGuard employees shared on Glassdoor throughout the past year.
"This is an incredibly humbling recognition," said Smith. "We make a great effort to ensure our employees are valued and appreciated, and I couldn't be more pleased they find the workplace satisfying and that their needs are met."
Approval ratings are gathered through Glassdoor's company review survey, which seeks to gain current and former employee sentiment about job and company satisfaction, the work environment and the culture. Employees rate numerous workplace factors and assess the effectiveness of the CEO.
"Gaining the trust and approval of an entire workforce is one of the most difficult tasks for a CEO to undertake," said Glassdoor CEO and Co-founder Robert Hohman. "I celebrate the leaders appearing on this list because they've managed to inspire and engage their employees, as proven by the feedback shared on Glassdoor around the clock and around the world."
For more details, view a complete list of the Highest Rated CEOs in 2015 and visit OneGuard Home Warranties.
About OneGuard Home Warranties
Founded in 1990, OneGuard Home Warranties is trusted by homeowners in Arizona and Texas to fix major household systems and appliances that break down. Additionally, OneGuard eliminates the stresses of many home maintenance services – such as lawn care, pest control, window washing and HVAC tune-ups – which are not typically covered by home warranty companies. Committed to providing the highest level of customer service, OneGuard consistently maintains a 97-percent customer satisfaction rate and an "A" rating on the Angie's List review site. It is also a recipient of the Angie's List Super Service Award for 2014, an honor reserved for the top 5 percent of companies on the site nationwide. For more information, visit www.oneguardhomewarranty.com.
About Glassdoor
Glassdoor is the most transparent jobs and career marketplace that is changing how people search for jobs and how companies recruit top talent. Glassdoor combines free and anonymous reviews, ratings and salary content with job listings to help job seekers find the best jobs and address critical questions that come up during the job search, application, interview and negotiation phases of employment. For employers, Glassdoor offers recruiting and employer branding solutions to help attract high-quality candidates at a fraction of the cost of other channels. Glassdoor, which has approximately 30 million members from more than 190 countries, operates one of the most popular job apps on iOS and Android. The company launched in 2008 and has raised approximately $160 million from Google Capital, Tiger Global, Benchmark, Battery Ventures, Sutter Hill Ventures, DAG Ventures, Dragoneer Investment Group, and others.
Glassdoor.com is a registered trademark of Glassdoor, Inc.
###
Contacts:
Cathy Eckstein
Chief Marketing Officer
OneGuard Home Warranties
c.eckstein@oneguardhw.com
602-768-7427
Lisa Holden
Glassdoor
pr@glassdoor.com