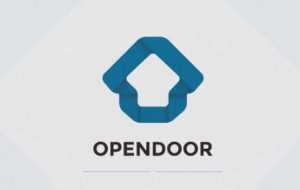 PHOENIX, June 15, 2016 /PRNewswire/ — OneGuard Home Warranties is having a historic June with two exciting announcements. First, the company was recognized by azcentral.com and Republic Media for earning a spot on the list of 2016 azcentral.com® Top Companies to Work for in Arizona.
All participating companies completed an assessment process conducted by the independent workplace research firm, Best Companies Group (BCG) focusing on core areas such as: Benefits and HR policies, Leadership and Planning, Corporate Culture and Communications, Role Satisfaction, Work Environment, Relationship with Supervisor, Training, Development and Resources, Pay and Benefits, and Overall Engagement.
"This Top Company list gets more competitive each year," says Denise Gredler, founder and CEO of BestCompaniesAZ and consulting partner for the program. "The list of winners had very impressive employee survey results averaging an overall favorable rate of 90 percent and an overall employee engagement score of 92 percent, which is more than double the national average. These winners should be very proud of their engaged workforces. This presents a powerful opportunity for award-winners to promote their company culture to retain and attract the best talent."
"We're truly honored to be on the Top Company list," said Scott Smith, CEO of OneGuard. "Our employees make all the difference here at OneGuard. It all starts with hiring the right people and job candidates must demonstrate our core values to be considered. The reason we do this is that we believe in providing OneGuard's team members autonomy, which is made possible when we all operate under fundamental principles to guide our decisions." Mr. Smith said OneGuard is also unique in that the company "supports the pursuit of employees' dreams, both personally and professionally."
OneGuard is also excited to announce a new partnership with Opendoor, a San Francisco based company leveraging technology to become the consumer marketplace for homes.
Last week Opendoor announced the launch of a new program titled Opendoor Guarantee, the first satisfaction guarantee for home buyers, aiming to eliminate the risk and uncertainty associated with buying a new home. As part of the program, Opendoor home buyers will receive an exclusive two-year home warranty powered by OneGuard Home Warranties to alleviate the hassles of unexpected repairs of home systems and appliances and to make home maintenance easy.
Mr. Smith said, "OneGuard and Opendoor have a lot in common. While we operate in the same markets today, we are both looking to grow geographically over the next few years. We also have a shared goal of removing headaches for our customers, so making our home warranty plan part of the Opendoor Guarantee just makes sense. We're excited to partner with a customer-centric company who, like ours, is in pursuit of innovating new ways to meet the needs of our customers."
To learn more about OneGuard's home warranty services, visit the company's website.
About Opendoor
Opendoor, the consumer marketplace for homes, removes all the headache, uncertainty and risk from buying and selling real estate. Headquartered in San Francisco with offices in Phoenix and Dallas, Opendoor was founded in March 2014 by Keith Rabois, an investment partner at Khosla Ventures, and CEO Eric Wu. The Opendoor Guarantee is subject to terms and conditions. For more information, please visit www.opendoor.com.
About Republic Media
Republic Media is a consultative media company that provides you with the means to deliver your message to the right audience in the most effective way. From online to print to direct mail, Republic Media encompasses an array of products including The Arizona Republic, azcentral.com, and La Voz. Since 1890, The Arizona Republic continues to be Arizona's most trusted and most read newspaper. http://www.republicmedia.com/about-us